5 Things You Should Know
Before You Visit Boston
---
5 Things You Should Know Before You Visit Boston
---
---
Boats, Bikes n' Urban Hikes
---
---
Boats, Bikes
n' Urban Hikes
---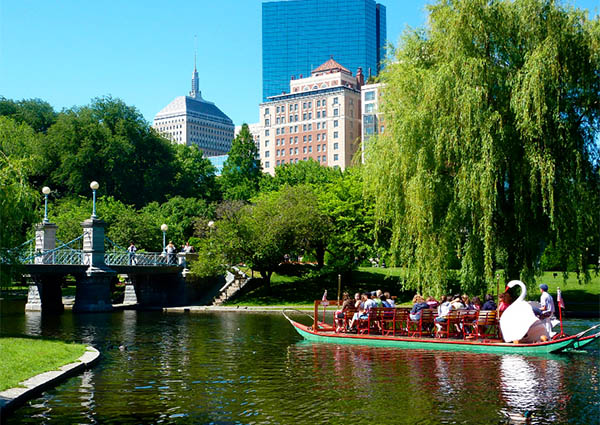 Boston's extensive network of trails and waterways offers beautiful riverside, harborside and skyline views; and is a perfect way to see the city at little to no cost.
You can walk the 2.5 mile (4 km) Freedom Trail from Boston Common, the oldest city park in the U.S., to Charlestown, the oldest neighborhood in the city.
Along the way, you can take in some of the city's—and country's—most historically significant sites, including Granary Burying Ground where three signatories of the Declaration of Independence are entombed.
---
---
Fah-get About the Beans, It's All
About the Seafood
---
---
Fah-get About
the Beans, It's All
About the Seafood
---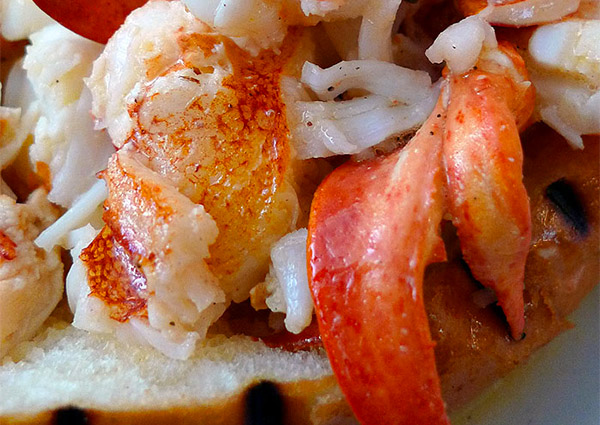 A succulent lobster roll, ripe for indulgent consumption | Arnold Gatilao
---
If you've ever had Boston Baked Beans or wondered how Boston got the nickname, 'Beantown'…
It harkens back to the 17th century when the Puritans would bake local, white beans with molasses and salt pork overnight in brick ovens so they could enjoy a hot and hearty meal on Sunday, the Sabbath, which was a sacred day of rest for them.
Boston's culinary scene has matured leaps and bounds since then, and most Bostonians scoff at anyone who dares call their city, Beantown.
For a modern foodie experience, indulge in sea fresh favorites like lobstah rolls, whole belly fried clams, and New England clam chowder.
---
---
Enjoy Wicked WiFi, On-the-Go
---
---
Enjoy Wicked WiFi, On-the-Go
---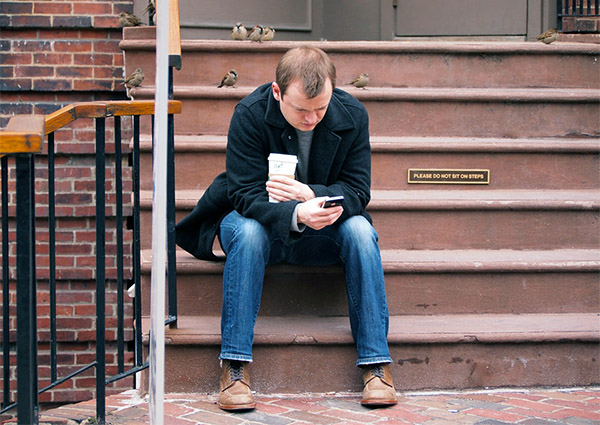 Sittin' on the stoop in Boston's Back Bay neighborhood, famous for its posh, Victorian brownstones | Louis Oliveira
---
---
Boston's outdoor wifi network brings free Internet to hotspots all over the city. The network is still expanding, but it is accessible in most tourist districts and some residential areas.
Look for the SSID, 'WickedFreeWifi,' to stay connected during your visit.
The network is designed for outdoor use, and bandwidth per person is restricted; but it's fast and it's free!
Note: "Wicked" is Boston slang for very—e.g., "That band is wicked cool."
---
---
Get Around With Ease on the 'T'
Get Around with
Ease on the 'T'
---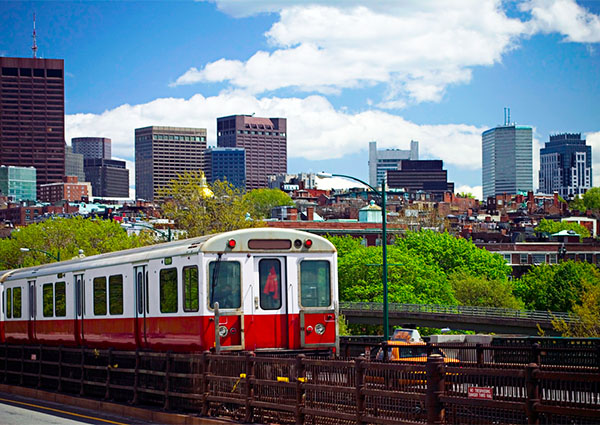 ---
The 'T' fully embraces its status as the oldest public transportation system in America—looking, smelling and sounding every bit the part!
Yet, nearly 130 years after its first electric streetcar debuted, the city's beloved T remains the fastest and most efficient way to go about town.
Get a Charlie transit card from select metro stations or an authorized retailer. The card is reusable and more affordable than paying cash or using paper tickets because you won't get dinged with an additional 15- to 50-percent surcharge every time you ride the T.
---
---
---
---
The Cobblestones are Alive with
the Sound of Music
---
---
The Cobblestones
are Alive with the Sound of Music
---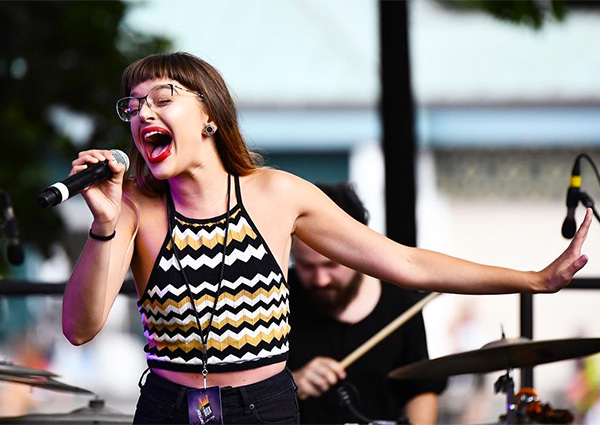 An indie band performing at Outside the Box, a free, 6-day performing arts festival held in July
---
Boston has a thriving music scene supported by talented student musicians and world-renowned masters.
The city is home to the New England Conservatory, Berklee School of Music, Boston Symphony Orchestra, large arenas and tons of clubs and dive bars. Free music festivals are also held year-round.
It is super easy to find a show to suit your musical tastes on any given day or night, so be sure to check local guides like the City Music Collective for upcoming events.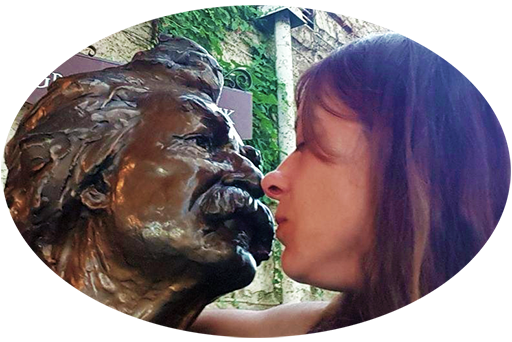 Meet the Author
---
Alyssa Faria is a board games aficionado, former game show writer and avid traveller who has trekked the Andes; cliff dived the Azores; and savored octopus in 8 countries and counting!
You can usually find her in Boston, where she slays tech dragons by day when she's not busy running marathons, scaling rock walls and indulging her inner foodie.