5 Things You Should Know
Before You Visit Los Angeles
---
---
5 Things You Should Know Before You Visit Los Angeles
---
---
LA is the Entertainment Capital of the World
---
---
---
LA is the Entertainment
Capital of the World
---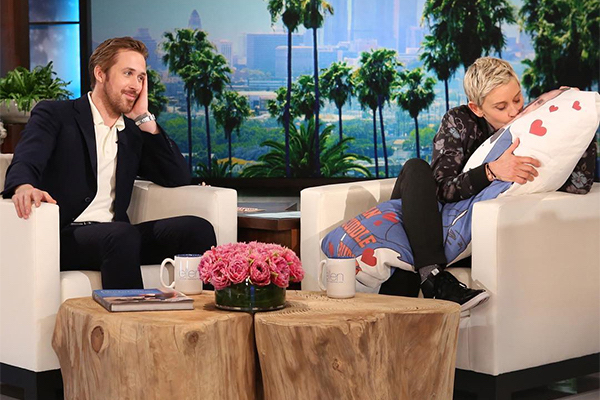 Ellen being, well, Ellen… during a live taping of her daytime talk show
---
Los Angeles is both the Creative Capital of the World and the Entertainment Capital of the World.
It is home to classic movie studios, celebrity-infused talk shows, world-class music venues and top-notch comedy clubs. . . as well as hip companies like Snapchat and Elon Musk's Space X.
There is a jaw-dropping amount and diversity of entertaining things to see and do in LA every single day of the week:
Movie studio tours; red carpet premieres; live tapings of your favorite sitcoms, talk shows and game shows; live concerts under the stars; the Wizarding World of Harry Potter; and so much more!
---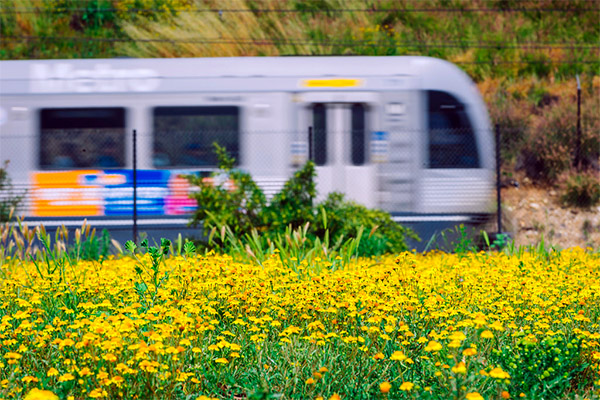 A light rail with a lovely view | Steve Hymon, Los Angeles Metro
---
Contrary to mistaken belief, it is entirely possible to enjoy most of LA's must-see-do attractions and experiences without a car.
You can safely and easily get around on the city's metro rail system, which will take you to points of interest in Hollywood, Santa Monica, Downtown LA and beyond.
In rare cases, you'll need to take a metro bus or shuttle to get to places like LAX airport.
For insider tips on navigating the city with or without a car, check out our travel guide to Los Angeles.
---
---
The Best Way to 'Baywatch' is on 2 Wheels
---
---
---
The Best Way to 'Baywatch' is on
2 Wheels
---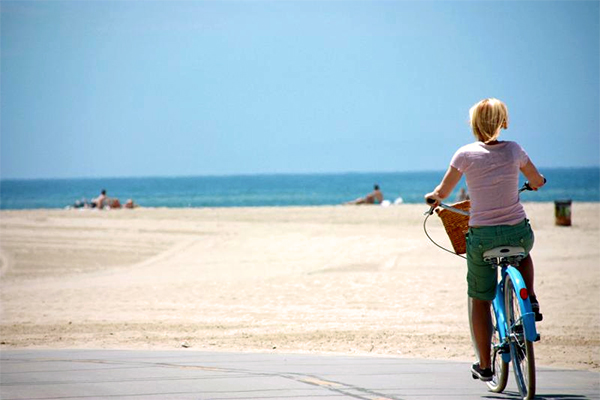 ---
LA boasts a long and scenic bike trail that coasts along the coast for an awesome 22 miles (35 km)—from the Pacific Palisades (north of Santa Monica) to Torrance Beach in the city's South Bay region.
There are several rental places along the trail where you can snag a beach cruiser bike for an hour or more.
During your ride, you'll pass by the Santa Monica Pier, Venice Boardwalk, oceanside fire pits, multimillion dollar beach homes, volleyball nets, surfer dudes and dudettes, seaside eateries and more!
---
---
---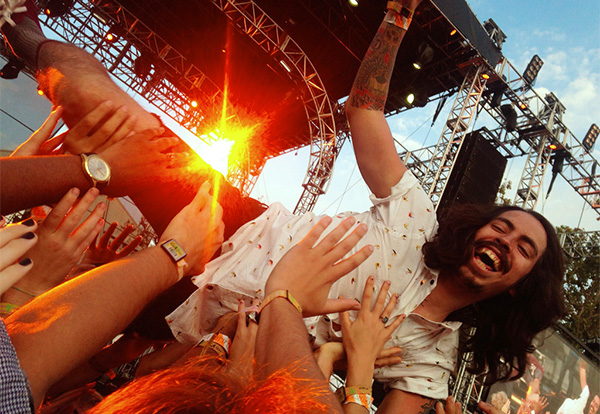 ---
Truly, anytime is a great time to visit Los Angeles, which is blessed with great weather year-round.
Summer, however, is the best time to do so because it's when the city is at its liveliest—with a bevy of outdoor events and festivals including concerts, movie screenings and foodie markets, most of which are cheap or free.
May and June are great for hanging out in Downtown LA and Hollywood during the day, when daytime temperatures are warm yet mild. (Note: Both of these regions are inland, so they get piping hot later in the summer.)
July and August are the hottest months and great for beach days on the coast (Malibu, Venice, Santa Monica, etc.), as the notoriously cold waters of the Pacific Ocean will be at their warmest.
---
---
Sunset is the Most Magical Time of Day
---
---
---
---
Sunset is the Most Magical Time of Day
---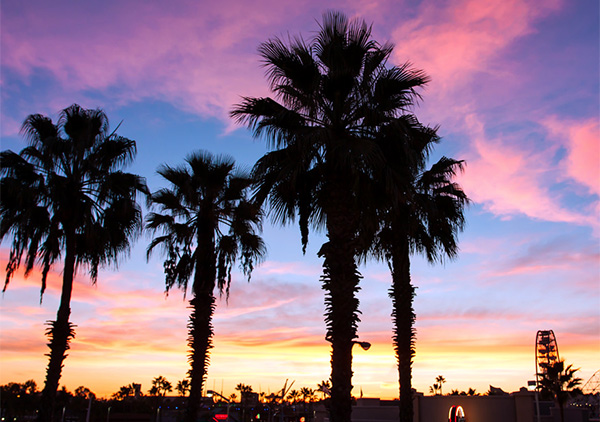 A gorgeous sunset o'er The Pike Outlets in Long Beach | Dmitry Mishin
---
LA has spectacular sunsets, with a variety of vistas to choose from:
The melodic waves of the Pacific Ocean; the snow-capped peaks of the Santa Monica Mountains; the geometry of the city's skyline and sprawl.
The most breathtaking of these sunsets is the rare occasion when the sky is brush strokes of pink, purple and blue… causing traffic-weary locals to gaze up in awe.
Great places to take in an LA sunset include rooftop bars and restaurants, mountain hiking trails and the city's golden shores.
---