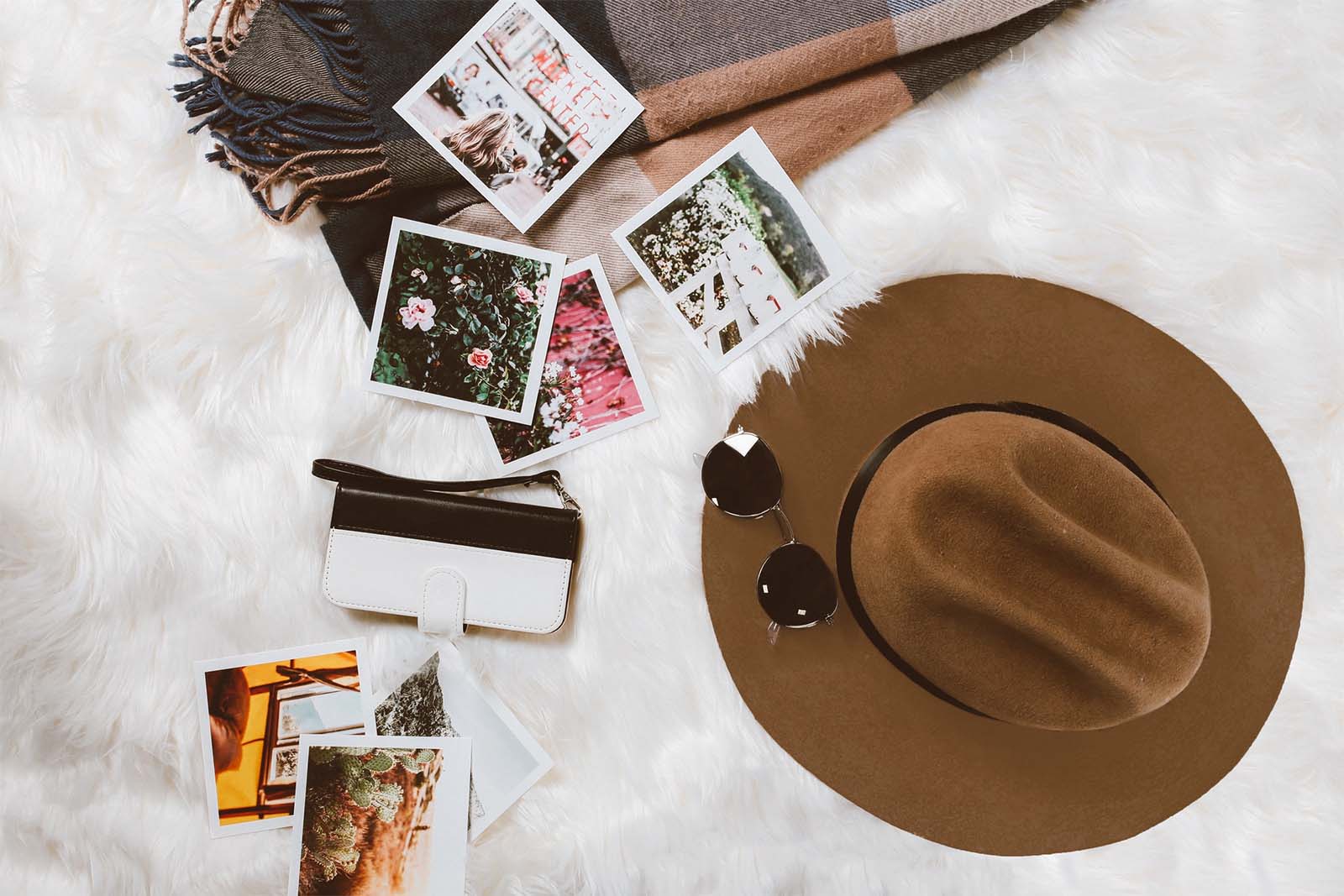 8 Carry-on Essentials to
Bring on Your Next Overseas Flight
---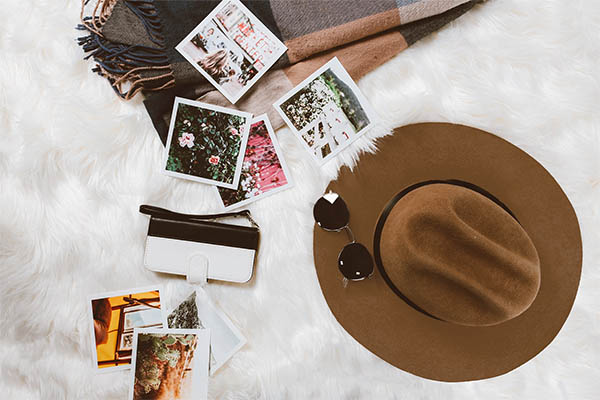 8 Carry-on Essentials to Bring on Your Next Overseas Flight
---
---
---
—
I was less than a month from touching down in Ecuador, where I would be spending a bridge year in a small town; living with a host family, working as an apprentice and immersing myself in Ecuadorian culture.
I was a novice when it came to packing for an international flight, so I had to call in reinforcements.
I reached out to three worldly travellers – a travel writer, a travel agent and a luxury travel marketer – in my hometown of San Antonio, Texas, and asked what their carry-on essentials are when they fly abroad.
Thanks to their suggestions, I had a comfy and carefree flight down to Quito's international airport. And so can you. . . to wherever you take off to next!
---
---
---
---
Vital Documents & IDs
---
Always have important documents, IDs and credit cards within arms reach during your flight, on the rare chance your checked luggage ends up MIA.
This can include your passport, visas, medical insurance, any required immunization certificates (e.g., yellow fever), credit and debit cards, hotel addresses and directions, and confirmation numbers for all pre-existing reservations (plane, hotel, car rental, etc.).
I ended up putting all of my important paper documents in a plastic sleeve, alongside a collection of family photos my mom wanted to share with my host family.
---
---
---
Electronics
---
Always pack your laptop, tablet, phone, camera and other precious electronics in your carry-on in case your checked luggage goes MIA. Plus, having a few movies and TV shows at-the-ready while you're waiting to board, is a great way to pass the time.
Just be sure to download a few of them to your mobile device before you leave home – on the off-chance airport wifi is weak or expensive – and to pack all the respective power cords, plus a mini surge protector like the Tripp-Lite TRAVELER.
---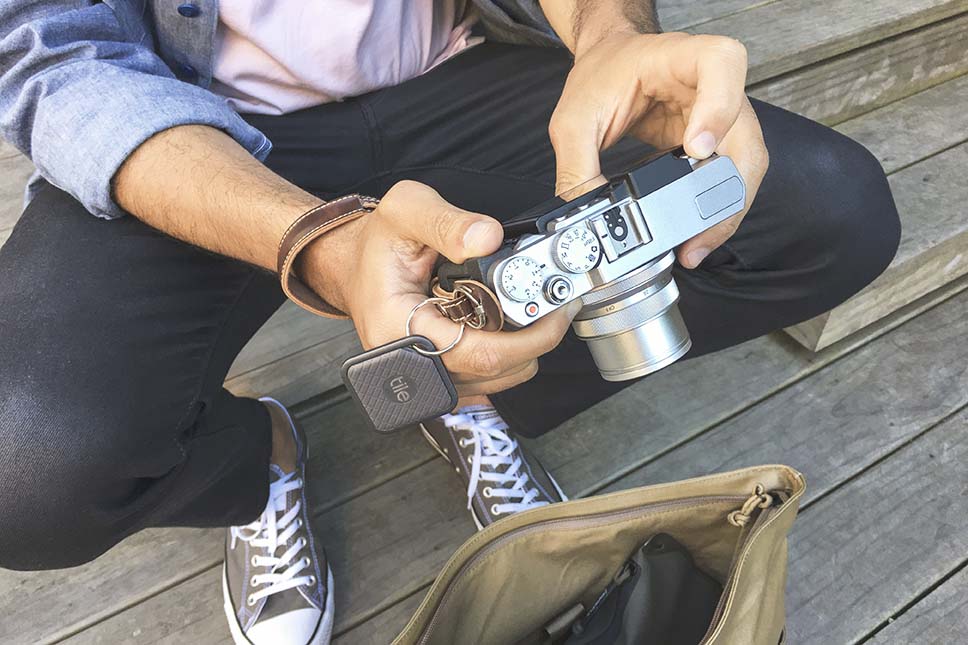 ---
---
Tile
---
Tile is a one-inch Bluetooth device (pictured above) you can secure to important items to make them trackable via a mobile app.
I attached one to my laptop and put one in my wallet, which will come in handy the next time I can't find my purse! Too bad I can't attach a Tile to my Invisalign retainer, as well.
---
---
---
Big Scarf
---
Planes get really cold during international flights, especially as you go from day into night.
A scarf is great because it will keep your neck nice and warm – which is a good way to decrease your chance of getting sick– and it can double as a blanket, hand warmer, pillow, etc.
---
---
---
Change of Clothes
---
Yet another thing to pack in case your checked luggage goes MIA, is at least one change of clothes.
If you're moving abroad for a few months or longer, it's good idea to pack a week's worth of clothes in your carry-on. That way you won't have to open your big suitcases until you're ready to settle in to your new home.
---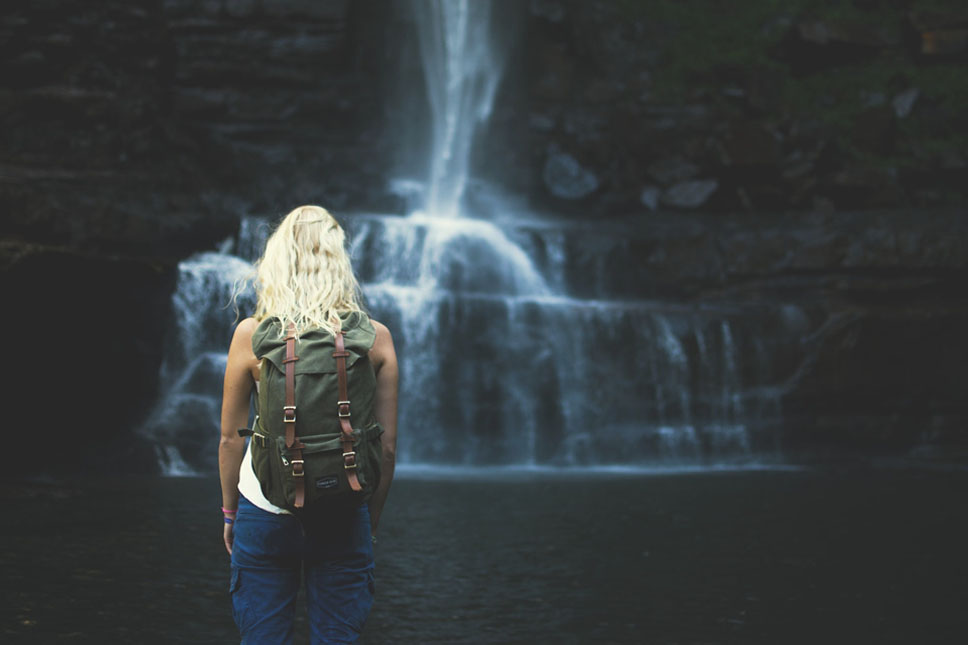 Have backpack, will travel!  |  Belmore Falls, Australia
---
---
Heavy Items
---
Most airlines don't weigh your carry-on bags (Jetstar Australia being an obnoxious exception), so it's wise to pack some of your heaviest items in your carry-on so your checked luggage will pass the dreaded weight test.
I ended up putting 2 books, a journal and gifts for my host family, including 8 coloring books, in my backpack. And I brought my heaviest jacket and hiking boots on the plane with me.
---
---
---
Lip Balm
---
Protect your lips from the harsh, dry airplane cabin air by bringing along some moisturizing lip balm. One of my travel advisors is a big fan of vanilla flavored balms because they have a soothing, aromatic scent.
---
---
---
Snacks
---
All three of my travel advisors were resolute that bringing your own snacks is a must. . . so you won't have to rely on sporadic servings of airline peanuts or pretzels. I ended up bringing hand dried mango and dark chocolate covered espresso beans from Trader Joe's.
---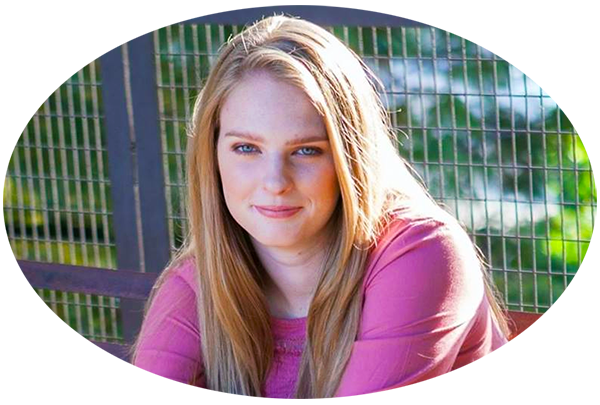 Meet the Author
---
JuliaGrace Walker is a Global Citizen Year fellow, currently spending an immersive bridge year in central Ecuador (2017-18 cohort).
She is passionate about international relations, policy and human rights. In high school, she was avidly involved in Model United Nations, JROTC, track, swim and cross country.
Later in life, she would like to return to Ecuador as a diplomat or, better yet, the U.S. ambassador. 
  Follow JuliaGrace's adventures in Ecuador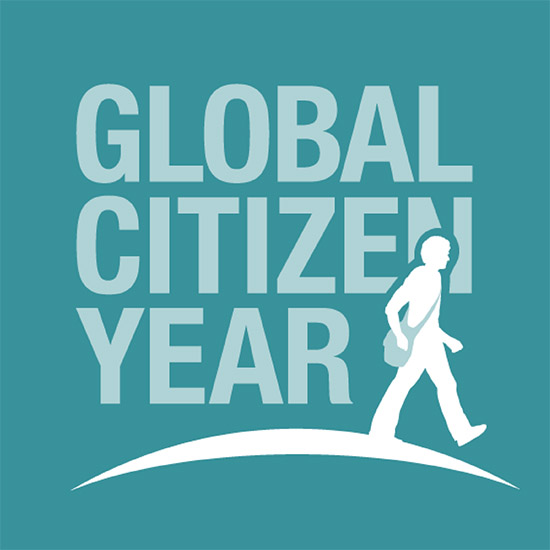 Global Citizen Year
---
Global Citizen Year is an award-winning, non-profit on a mission to make bridge year the norm for every high school graduate. A bridge year is like a gap year, yet more impactful and profound – an experience that builds self-awareness, global skills, and grit. All of which are foundations for success in college and beyond.
Each year, they recruit and train a diverse corps of the brightest young leaders from America and around the world; and support them through a school-year-long immersion in communities in Senegal, Brazil, India and Ecuador.