---
Want to Lose Weight? Go on This Vacay
---
Want to Lose Weight? Go on This Vacay
---
---
---
by Taj Bates
—
Have you made a New Year's resolution to shed a few pounds this year? But, subconsciously, you know it'll end up abandoned and forgotten sooner than later?
Or have you been doing a pretty good job of staying in shape, but you wish your waistline would slim down just a wee bit more?
Then you, my friend, are in want of a special kind of vacay — an active one!
An active vacation is a healthy, relaxing and enjoyable way to shed a few pounds. Not a bevy of pounds, mind you, but potentially enough to make your waistline go, sigh!
The key is choosing a destination where you can:
Sightsee for hours on foot — safely and at your own pace; and
Dine on local dishes that are healthy and lean.
Bonus points if you're able to do other fun, calorie-burning activities like kayaking, snorkeling, snowboarding or rock climbing as well.
There are two types of active vacays to choose from: the City Walk and the Great Outdoors.
Ideally, you should go for 7 or more days to shave off a few pounds—this has worked for me on recent trips. . . to my surprise and delight!
That doesn't mean you have to stay in one place, you can always combine a City Walk with the Great Outdoors into one great, active vacay.
---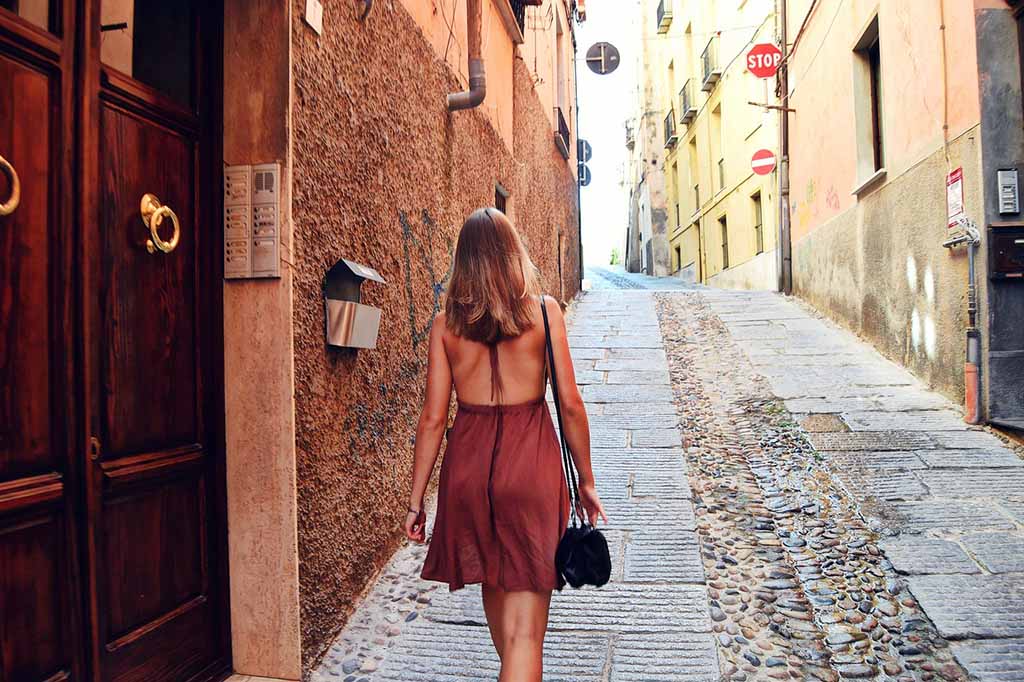 ---
The City Walk
---
The City Walk entails going to a city with a vibrant urban center, a well-oiled public transportation system and a variety of sights and experiences—of interest to you—that are within walking distance of one another.
Seattle, Vancouver, Helsinki and Kyoto are all great candidates for such a vacay because they're lovely, walkable cities with a local cuisine of seafood and farm fresh grains and vegetables that are deliciously lean. Plus, they're close to mountain and wilderness areas where you can nature hike, et. al.
Your best bet is to stay in a hotel or vacation rental in the city center, then walk to anything that's less than a mile or two away. Not only is this a great way to soak up the vibe, architecture and neighborhoods of a city, it's an awesome calorie burner as well.
---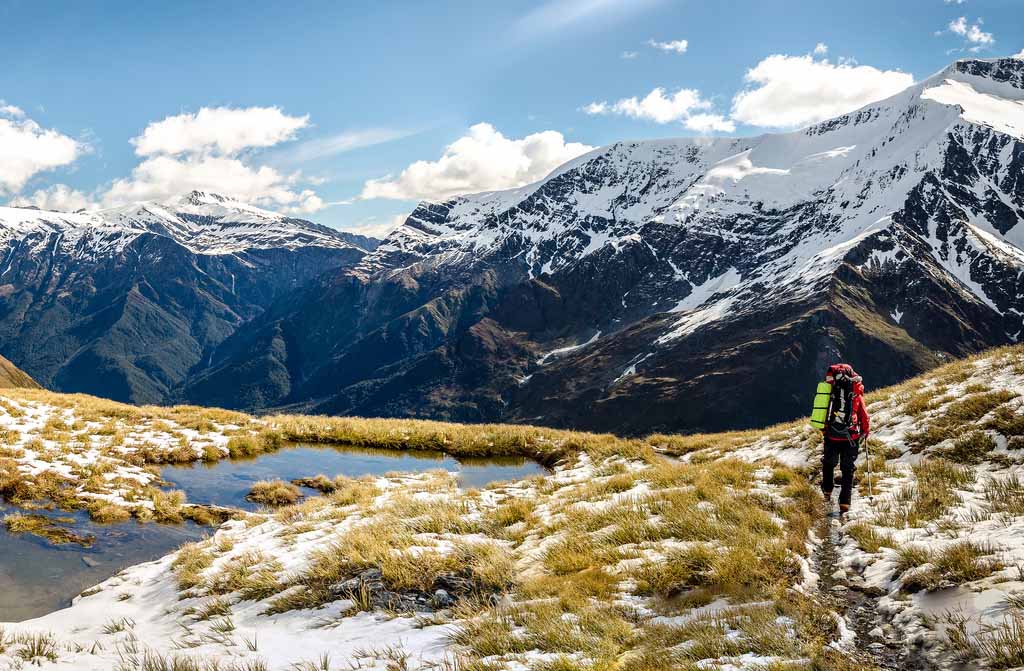 ---
The Great Outdoors
---
Turn off the smartphone, tune out the world and commune with the beauty and wonders of Mother Nature by embarking on day hikes or a backpacking trip in a national park, wilderness reserve or the like.
Any expansive nature park will do as long as it's far away from it all. There are plenty of options to choose from around the world, including the gorgeous national parks to be found in New Zealand, Canada, Costa Rica, Argentina and the United States.
If day hiking, I highly suggest staying close to nature by pitching a tent, camping in an RV or staying in a rustic lodge. For there are few things more lovely and relaxing than waking up to the sounds of leaves rustling, birds chirping or rivers gurgling in the morn!
---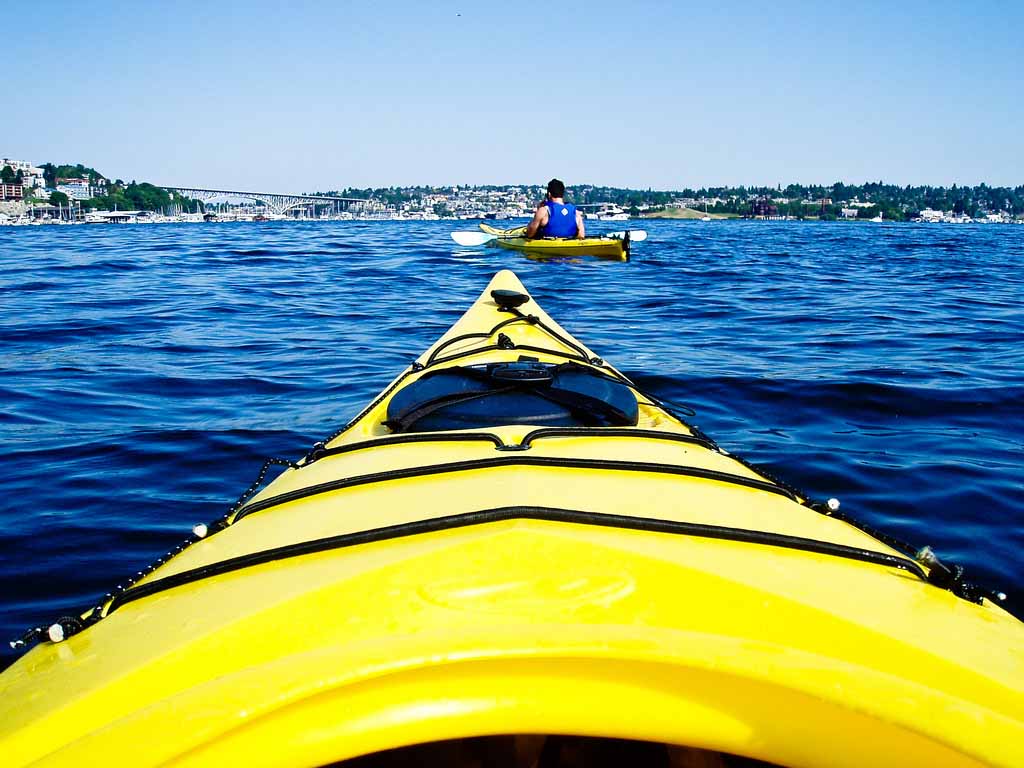 ---
After the Vacay
---
Mission accomplished! You've returned home feeling slimmer, centered and relaxed. Now what?
Well, a great way to maintain your newfound waistline or to slim down even more is to maintain a healthy mix of:
Eating dishes that are deliciously lean; and
Staying footloose — i.e., taking regular walks before, during or after work and embarking on weekend city walks, nature hikes and other fun active-ities in your neck of the woods.
---
Photos: Mt. Aspiring National Park, New Zealand - Vern  |  Kayaking in Seattle, Washington (USA) - Jude Freeman
---