5 Things You Should Know
Before You Visit New York City
---
5 Things You Should Know Before You Visit New York City
---
---
---
Manhattan is the
Fine Dining Capital of the U.S.A.
---
---
---
Manhattan is the Fine Dining Capital of the U.S.A.
---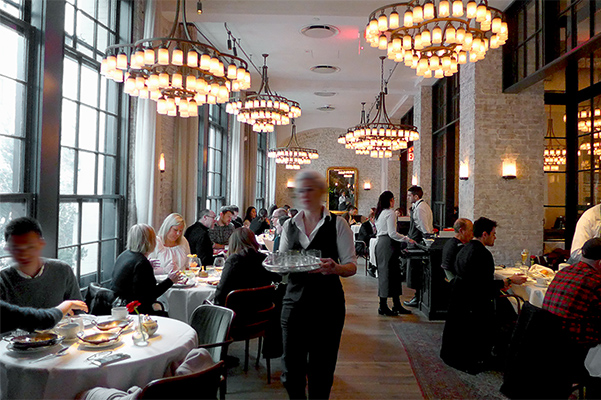 ---
The Big Apple is home to some of the world's hottest and most prestigious restaurants.
Manhattan professionals are super busy and are often cursed with tiny kitchens, so they tend to eat out way more than the average American.
As such, the competition here is fierce, which fosters equally fierce culinary creativity and innovation—to the foodie's delight of locals and out-of-towners alike.
So you should definitely save room in your travel budget to indulge in an unforgettable meal at one (or more!) of the city's top restaurants. Just be sure to plan ahead so you can lock in reservations well in advance, if need be.
---
---
Autumn is the Loveliest n'
Most Fashionable Time of Year
---
---
---
Autumn is the Loveliest n' Most Fashionable Time of Year
---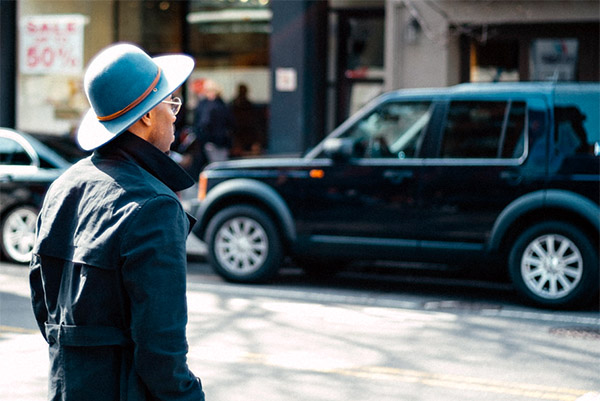 ---
Autumn in New York is a magical time, when the leaves of the trees turn brilliant shades of orange and gold before cascading to the ground below…
When the air is crisp and the weather cool….
And when the city's fashionistas strut their stuff on urban catwalks of cobblestone and concrete, looking Sasha Fierce and camera-ready in the season's hottest knits, boots, scarfs, trench coats and galore.
After a few stops in the city's best shopping districts, you too can join in on this annual, Sex and the City-style fashion parade. Who knows, you may even get stopped by a Vogue photographer for your impressive street style!
---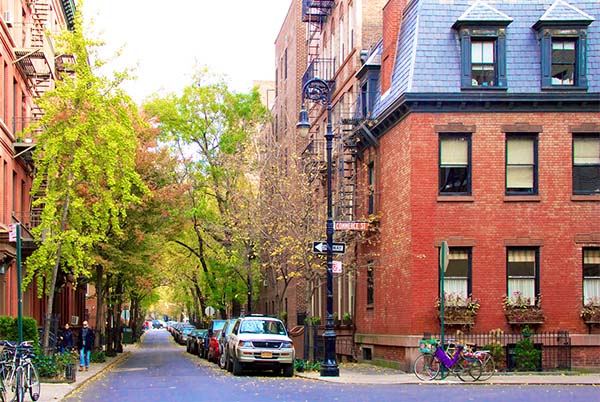 ---
The city may be a 'concrete jungle,' but the sidewalks in Manhattan and Brooklyn are very walkable.
The best way to explore these boroughs and their eclectic neighborhoods is on foot.
Just avoid business hubs – like Midtown; the Flatiron / Lexington Ave; and the Financial District – during rush hour (7am-9:30am & 4pm-7pm) because working New Yorkers walk hella fast to and fro the subway and Grand Central Station.
For suggestions on great places to urban walk, check out City Walks: New York – 50 Adventures on Foot.
---
The sure sign of a tourist in Manhattan is when someone stops in the middle of the sidewalk to look up at the city's awesome skyscrapers.
If you're going to gawk—which, in truth, can be hard to resist sometimes—just be subtle about it… sit on a bench or lean against a wall.
Better yet, go up to get a bird's eye view of the isle of Manhattan and beyond. Great places to do so include the Top of the Rock Observation Deck, Empire State Building and a scenic helicopter ride o'er the city.
---
---
Broadway is an Absolute Must
---
---
---
Broadway is an Absolute Must
---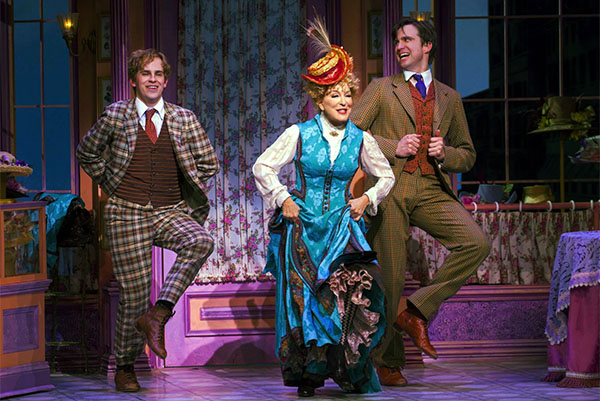 The legendary Bette Middler playing the titular matchmaker in Hello, Dolly!, at Shubert Theatre on Broadway | Julieta Cervantes
---
Whether you're a fan of musical theatre or not, you mustn't sleep on an opportunity to see a Broadway musical in the city's famed Theatre District.
Broadway is mecca for the best and brightest in musical theatre; and it is the best place in the world to see a musical theatre production of the highest caliber.
You can elect to a go to a pop-contemporary musical like The Lion King, Hamilton or The Book of Mormon. Or to a classic musical like West Side Story, Guys and Dolls or Hello, Dolly!
You can buy same- or next-day tickets for a sweet discount (20- to 50-percent off!) at a TKTS booth in Times Square and other locations throughout the city.
---